Most sites have got an international area, german versions mentioned by sign.
Sites temporary offline are marked in italics style.
Sites inserted or updated the last 7 days are marked by a hint.
Link missing or changed? Please provide an entry!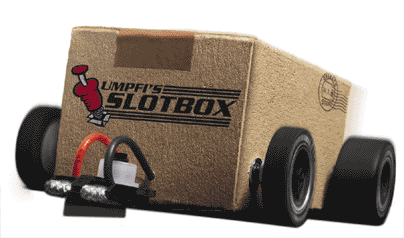 Slotbox.de
German specialist for HO slotcars and accessories for Aurora, Bauer, Faller AMS, Life Like, Marchon, Mattel, Model Motoring, Tomy, Tyco, Wizzard Patriot ...